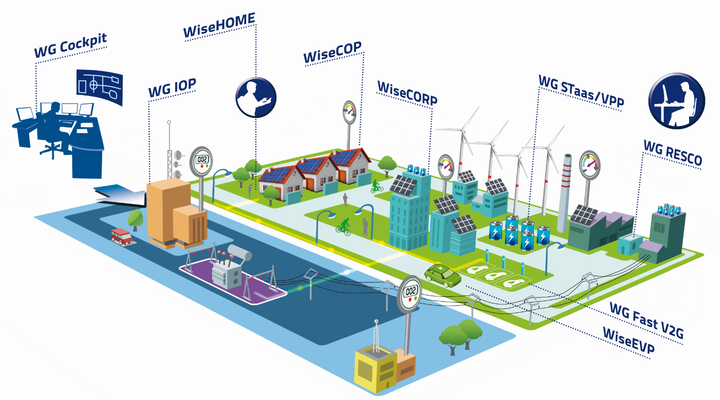 Published: Thu 20 Jun 2019, by Engerati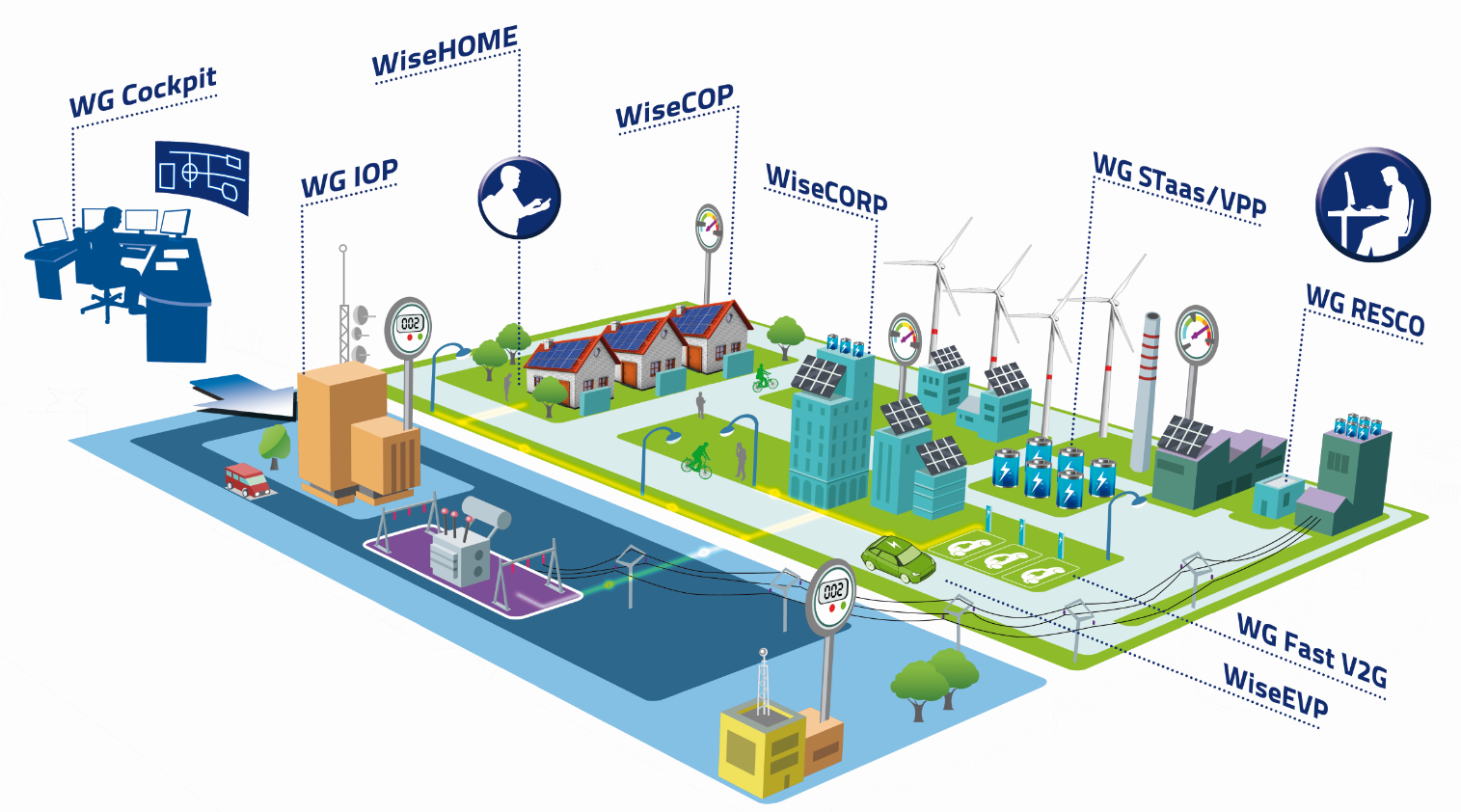 The EU Horizon 2020 project WiseGRID is preparing to start demonstration projects at five pilot sites in Belgium, Italy, Spain and Greece. The project aims to empower citizens with a combination of smart technologies that will also allow distributed renewable energy sources (RES) to be efficiently managed in the grid. Starting this summer, it will demonstrate virtual power plants, vehicle-to-grid, storage systems and decentralized control automation of the distribution network.
WiseGRID solutions will be evaluated at the electric cooperative of Crevillent in Spain, the renewable energy cooperative Ecopower in Flanders, Belgium, the local DSO of Terni in Italy and the national DSO HEDNO in Mesogia and the island on Kythnos in Greece.
One of the purposes of WiseGRID is to demonstrate that it is more cost-efficient to invest in ICT solutions for a smarter management of a grid than spending large amounts of money in new infrastructure, says ETRA, the Spanish technology company coordinating the consortium. The investment in ICT improves the overall operation activities of a network while it increases its quality of supply, they add to Engerati. Preliminary analysis indicates that the tools developed will have relatively short payback periods, but the project will not confirm results until after the demonstration phase.
In contrast to the recent unbundling of the electricity supply chain throughout most of Europe, Enercoop, the local partner in Crevillent, is the renewable energy generator, the DSO and the retailer of the city. This allows WiseGRID to test different scenarios in a simple way and see the synergies between those three energy activities. Further, Enercoop is a cooperative which means it has close community ties.
The project will also demonstrate the potential of domestic batteries, which should be given a boost in Spain as a result of the recently approved legislation on self-consumption. As in most European countries, electricity storage in Spain is still negligible in comparison with the current installed power capacity. Projects like WiseGRID are demonstrating the potential of domestic storage and the three important roles that it can play: a consumption asset for avoiding RES curtailment and consuming clean energy that otherwise would be wasted; a generation asset for providing energy to the grid when the RES production is lower and a way of providing ancillary services to the grid to maintain quality of supply.
The project will also highlight the need for further regulatory evolution in Spain, such as demonstrating the importance of having an aggregator and the need to more clearly define its role in the energy market. There should also be more coordination between local public institutions and the central government to ease the framework for deploying more RES in domestic installations, and a better definition of net metering and feed in tariffs, according to ETRA.
The WiseGRID consortium has included a citizen engagement element to the project and found that there is an increasing demand by civil society and citizens to have a greater say in public decision-making and a desire to be involved in the energy transition, ETRA says. "The project showcases the feasibility and opportunity of generating a more democratic system and smarter energy market by empowering citizens to become more aware and involved."